Day 7: People's Park and the Porcelain Shop
Wednesday, February 07 2007 @ 05:05 AM EST
Contributed by: Admin
Gloria Plaza Hotel, Nanchang, Jiangxi, China (28.687560,115.877704)
Click the LAT/LON coordinates (WGS84) for our current location
Haze, 20C, Winds NW 5 km/h

Summary: Trip to the People's Park and a porcelain shop.

Details: Today we toured a little and visited a public park in Nanchang called the People's Park. We were driven by bus about 15 minutes from the hotel. Sandra carried Lauren with the carrier which has worked very well for us. The hotel has lent us a stroller but we think that Lauren will not be happy sitting in it. She has been a little fussy with sitting with us for dinner. It's winter in China and things are looking a little drab in the park and us Canadians were in short sleeve shits and pants while most Chinese were wearing jackets. A couple of shots of Sandra and Lauren in the park to give you an idea of some of the space. Below find a photo of Ross and our two tour guides, Mary and Monica (their English names) who for the record have been excellent in keeping us organized and on time. Wherever we have been we have generated some attention from all the local people. Everywhere people stop to talk to people in our group, even though we cannot understand them. Most mean us well but other stop to tell us that we should dress the babies warmer.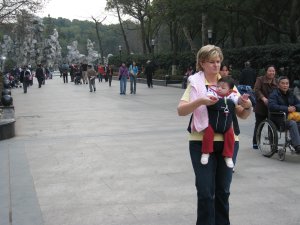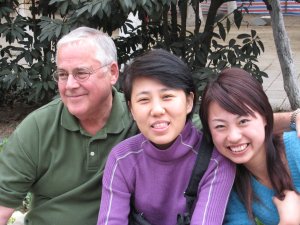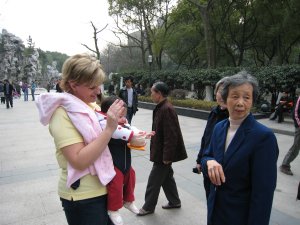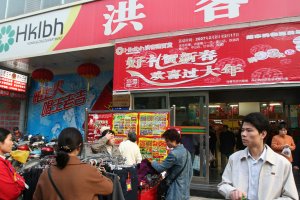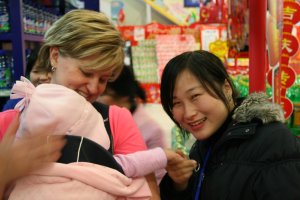 A short video (60s) we shot in our hotel room today can be found here. Lauren was chattering quite a bit until the camera came out. The talking that you do hear is mostly me, sorry. The link will take to to another page to play the video and it will autostart and repeat. Hit the browser 'back' button to return to this story

Another short video (60s) we shot in the People's Park can be found here. This was a little more than the typical commotion that our group would cause as we would walk about. The ladies were concerned that our children were not dressed enough. The link will take to to another page to play the video and it will autostart and repeat. Hit the browser 'back' button to return to this story
Comments (0)
---
The Virtual Drive
https://www.miskovsky.org/article.php/20070222010333644